Redirect subscribers after signup
When someone signs up to your list, they'll see a page that thanks them and welcomes them in. You can access (and edit) this page by selecting the list, then clicking on the Pages link:
Navigate to the dropdown menu called "Select another list page to edit," then select "Subscription Confirmed."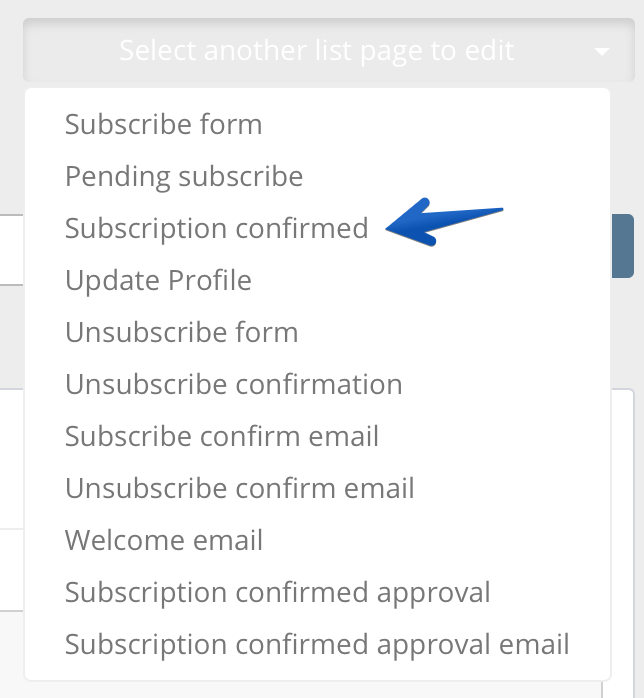 The message on that page is what your new subscriber will see upon successful signup, and you can edit it using HTML if you want to make it look a bit nicer.
Or, bypass that page altogether and send your new subscriber to a custom "Thank You" page by filling in the URL address at the bottom of the page.